Teacher, Public Servant, Community Leader
My husband Eric, dog Maeby and I proudly call Candler home. We spend our free time taking walks at the local park, riding bikes in and around the county, and admiring Mt. Pisgah every time we look up. I have two siblings—a twin sister Rachel, who teaches high school in Wake Forest, and my older brother Nick who lives, works, and plays music in the Triangle area.
I owe much of what I am and what I've achieved to the great state of North Carolina and to our public schools. I first ran for office because I wanted to use my knowledge, experience, work ethic, and privilege to give back to the people who live and work in this beautiful region. I knew that Buncombe County and its mountains, our home, deserved a strong voice in Raleigh, and now more than ever, we need to make sure we keep fighting to have that voice.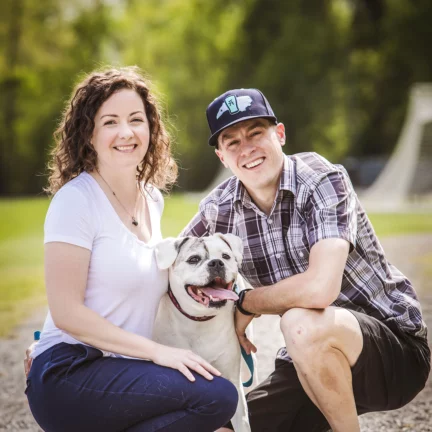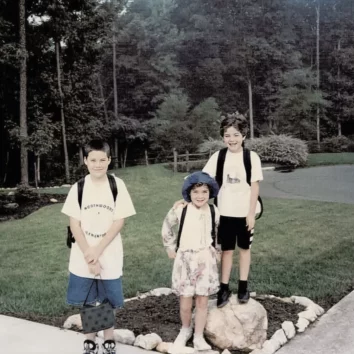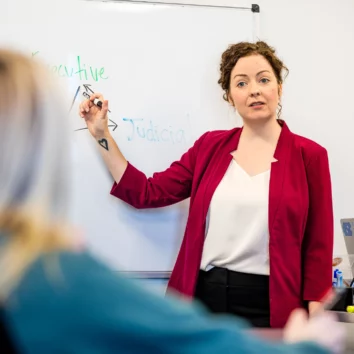 I'm a lifelong product of NC public schools...
I was raised in Wake County and have lived in Buncombe County for over 16 years, starting with my attendance at the University of North Carolina Asheville as a recipient of the NC Teaching Fellows scholarship. After earning my bachelor's degree in Sociology and my Social Studies and Special Education teaching licenses, I taught for 6 years in Buncombe County Schools, including Erwin High School and Middle College.
I've dedicated my life to public service...
Those years of teaching Occupational Skills, US History, and Civics made me want to learn more about my students' experiences outside of the classroom, as well as the mechanisms of how our government actually serves our students and communities. This led to my enrollment in Western Carolina University's Masters in Public Affairs program. After graduation, I returned to my alma mater of UNC Asheville to serve as Assistant Director of Admission. There, I work to recruit and counsel incoming transfer and military/veteran students, as well as strengthen the relationship and pipeline between NC community colleges and the university.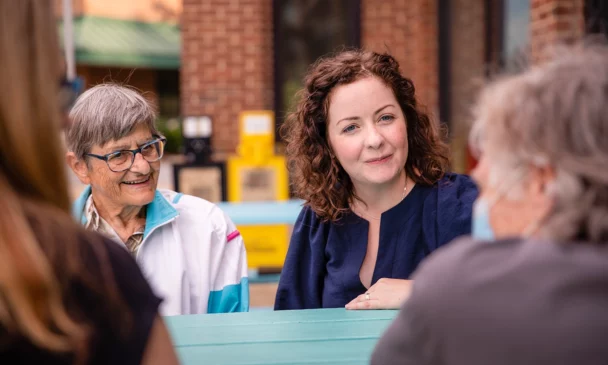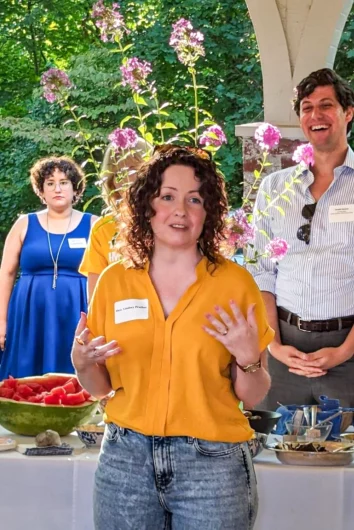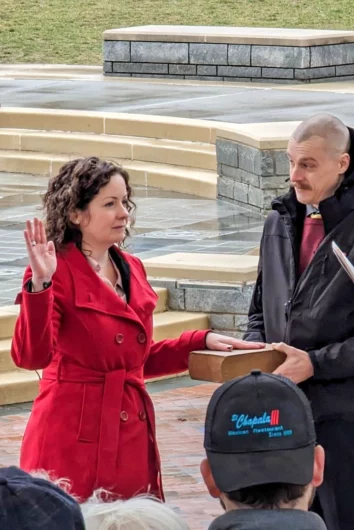 ...and I'm a proud voice for our mountains in the NCGA.
I've been deeply involved in local political and community work through the Buncombe County Democratic Party, and when the opportunity to be a voice for working families in my community came my way, I threw my hat in the ring, worked hard, and won. Since then, I've hit the ground running, being a loud and proud voice for our working families and fighting hard for the issues we all care about.